Golf coaching is all about you and what you want to get out of your game. We pride ourselves on being good listeners and aim to provide the best possible professional advice, whilst ensuring each lesson is tailored and enjoyable for the golfer.
Why Coaching?
We're passionate about helping you play better golf.
Every golfer enjoys the game more when they're hitting good shots and playing well. This is our mission for you.
Think back to your last few rounds and try to pinpoint an area that cost you shots…
Maybe, you had too many three-putts as a result of poor distance control? Or did you miss too many fairways to the right meaning you had to chip out sideways? It could be that you play well in practice rounds with your friends but struggle to replicate that in competitions?
Through our experiences in the game and our PGA education, we appreciate that every golfer is different. That's why we offer a range of lessons and packages to suit everyone.
Lessons will cover:
Golf Fundamentals
Swing Basics
Short Game
Long Game
Course Management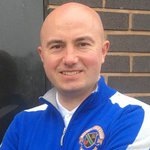 Matthew Galley - Head PGA Professional
Matthew brings a vast amount of knowledge and experience to the club having done his PGA training at Morecambe Golf Club then moving on to two illustrious positions as Head of Instruction at Gleneagles followed by his appointment as Head Professional at The Belfry. His involvement in the 2014 Ryder Cup was a major highlight at Gleneagles along with creating The Gleneagles Foundation, a junior programme designed to grow golf in Scotland and develop young talent. During his time at The Belfry he managed the golf academy team for coaching and custom fitting, where he made significant developments to the ladies and junior sections, two areas which he is extremely passionate about. Matthew has a warm, welcoming and engaging approach and is proud to be heading up the Professional team at Bolton Golf Club. He coaches all ages and abilities and prides himself on delivering first class service to members and visitors of the club. He offers a Custom Fitting service using the latest TrackMan 4 technology and has fitting carts for Ping and Callaway. The Professional Shop stocks a wide range of clothing and accessories and being a member of Foremost Buying Group allows the team to access to other manufacturers that may not be in stock. Matthew and his team will look forward to welcoming you to the Professional Shop at Bolton Golf Club. Whether it be to discuss your golfing goals, take advice on equipment or just an informal chat, we will be on hand to match your golfing needs.
---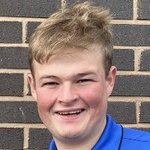 Chris Rushton - Assistant PGA Professional
Chris was introduced to the game by his father at age 7 and has never looked back! Chris currently plays off scratch at Fairhaven Golf Club and will be turning Professional in September to realise a dream to embark on a career as a PGA Professional. Chris has represented Lancashire Boys and played at Dodge City Community College in Kansas from 2017-2019, reaching 73rd ranked player in the country. Chris will be working in the Professional Shop and will look forward to assisting members and guests for their golfing requirements. He will play an active role in growing the Junior Section by undertaking some coaching in the local schools and developing the Junior Programme at Bolton Golf Club.
---
"I have received lessons from Matthew for the past three years and have seen my handicap drop dramatically as a result. I picked up the game as a complete novice who required an introduction to the fundamentals of the game in areas such as grip, stance, alignment and the basic mechanics of the swing."
Adam Skerry - 12 handicap - Gleneagles member - Club Member
'Running a golf day is not the work of the moment, it's a very detailed exercise that needs planning and the success of the day it ultimately how much you put in before the main event. Matt and his team are absolutely superb, nothing is too much trouble and their contribution towards the success of the event is immense. I have worked with Matt for a good few years and I have to say he is absolutely sublimely excellent in staging a premium golf day which ultimately reflects you, your company."
Chris Love - Scania UK Ltd - General Manager - Club Member
"I got to know Matt well in his previous role at Gleneagles and always enjoyed working with him on my game, his knowledge and patience were outstanding! Matt also fitted me for my new TaylorMade clubs and did a terrific job. The improvements I made in both distance and accuracy were astonishing, and I have no doubt that he can work his magic on your golf too!"
Dougie Donnelly - Sky Sports Journalist - Club Member